Europeans might not know about Pandora, which is a music streaming service far more superior to Spotify. That's because it's blocked outside United States, possibly due to licensing restrictions. The app works as in "shuffle everything" mentality, so it's perfect for those who just want to listen something related to anything, or then just any genre. Press play and you're good.
Without VPN it's not possible to use Pandora, but some interenet heroes have invented couple of practical ways to listen to Pandora for free anywhere you are in the world. One way is to use command line and set up pianobar on Linux or MacOS.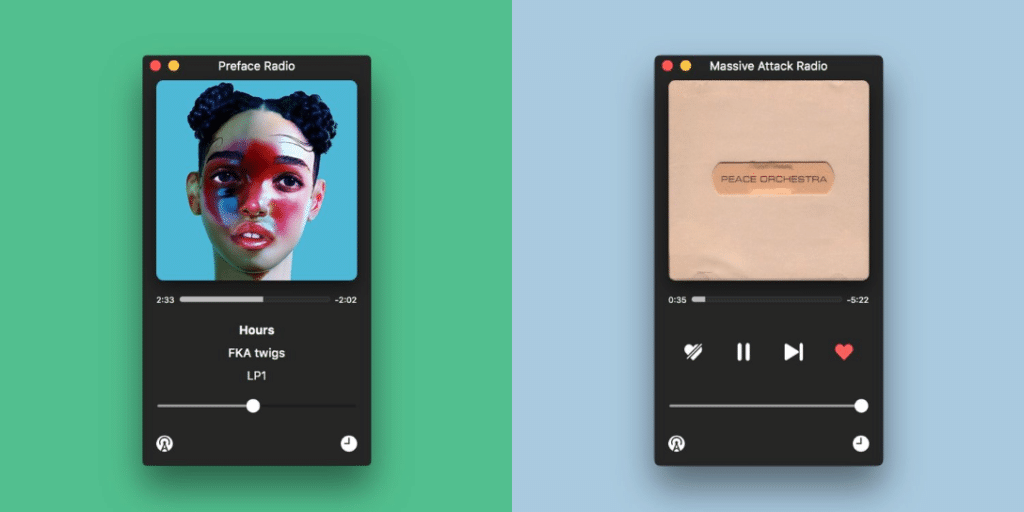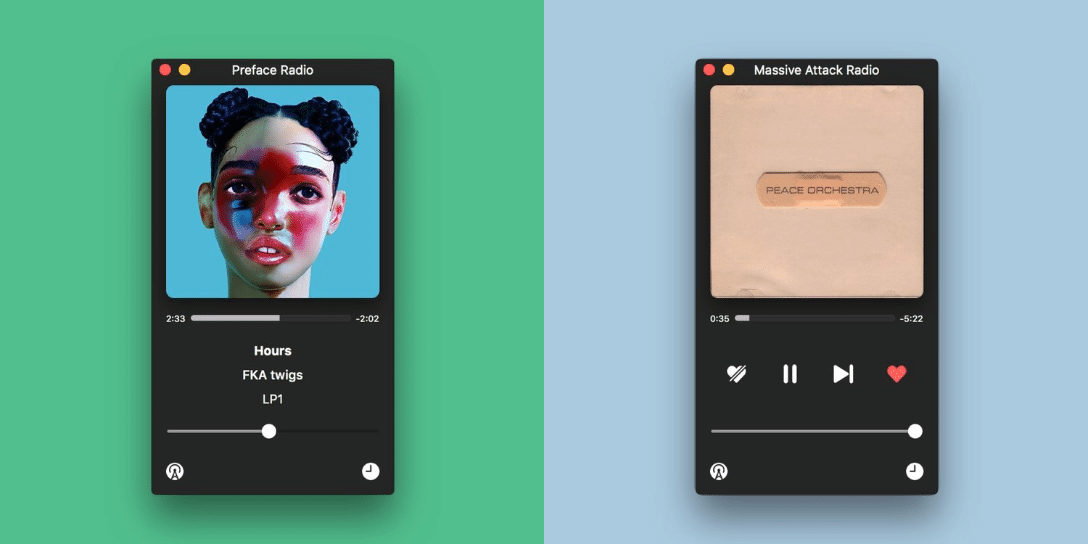 Anesidora to the rescue! Someone has created a wonderful macOS app for Pandora that just works, out of the box. Meet Anesidora!
Some noteworthy features:
Full Pandora radio Experience
You can create an account, search for and create new stations, edit existing stations, love or ban tracks and many more.
Built-in Last.fm scrobbler
Best in class Last.fm scrobbler. No duplicates, no missing tracks. You can integrate Pandora with Last.fm, so the loved Pandora tracks will be automatically loved on Last.fm.
Built-in proxy
The app detects if you're outside the United States and automatically applies a proxy, so every feature of Pandora is available to you. Have your own proxy? No problem – you can change it in the app preferences.
Built for Mac
Anesidora feels right at home on macOS with its beautiful and simple interface, animations, support for Retina Displays and Notification Center. You can pause or change tracks with multimedia keys on the keyboard or use a remote on your headphones. You can set up global hotkeys to like, ban a track and bring the player in front of other apps.
Have the AirPods? The app will automatically pause the music if you take one of them out of your ear.
Small footprint
Compared to Pandora web player, Anesidora has over 4x lower memory usage. It's also more power efficient.
Lyrics
Anesidora will automatically search and download lyrics for your songs.
Wrapping up
If you still are not sure about this, watch a video:
Anesidora is currently my favorite player after PlexAmp. Anesidora is optimal in mindless listening to everything. Quickmix shuffles all your favorites plus new ones. If you are having to dinner or pool party, Pandora just have the music for certain occasions. Highly recommended!
Thanks for reading! I need your attention for a moment.
Did your problem got solved? Did you enjoy this post? If so, consider thanking me on Patreon. Doing this is not free and I'd love you buy me a beer or coffee. If you do that, I might be able to help you if you didn't get your problem solved with this blog post. I know my shit around areas like website design, coding, blogging, digital marketing and SEO so if you want to do business with me in other ways let me know.