If Trakt would have an official app, I'd be using it. However, there are many apps available that support Trakt sync directly. I have tried many of them, but by far the best one is Hobi.
Ever wondered when that next episode will launch on Netflix or Hulu? They do a good jo of notifying you about new shows, but they are not that customized for your usage.
Hobi has features like
Stay up to date with your shows, get notifications when new seasons air
Find the perfect match for your next TV show
Track all of your watched episodes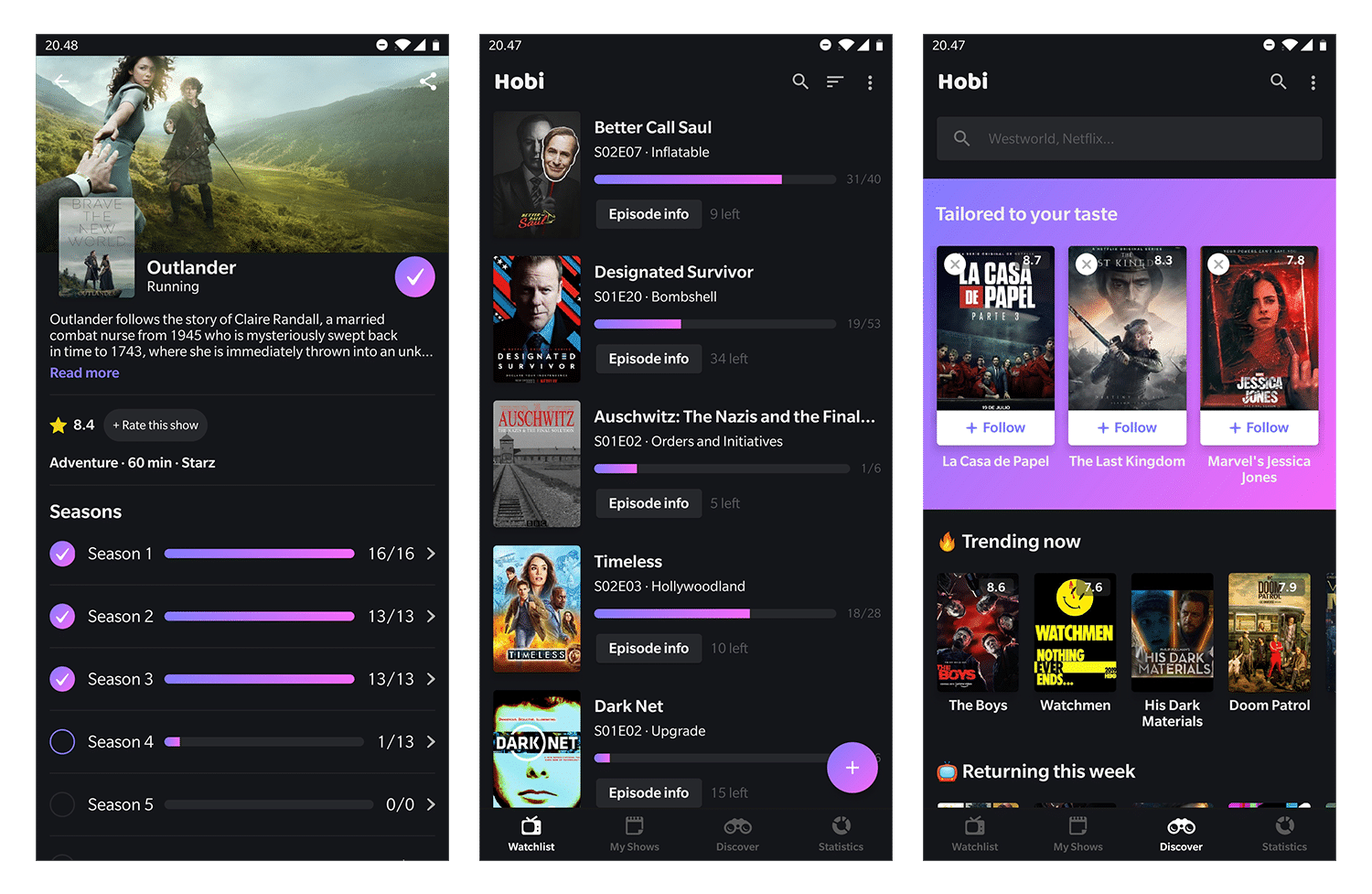 The UI is so simple it's awesome! The best part, it's free and on both iOS and Android.
Thanks for reading! I need your attention for a moment.
Did your problem got solved? Did you enjoy this post? If so, consider thanking me on Patreon. Doing this is not free and I'd love you buy me a beer or coffee. If you do that, I might be able to help you if you didn't get your problem solved with this blog post. I know my shit around areas like website design, coding, blogging, digital marketing and SEO so if you want to do business with me in other ways let me know.