Most of us agree that Mac's Do Not Disturb mode is painfully hidden in settings and sidebar and it turns on every time you reboot. Some time ago I posted about Undisturbed app for Mac. Well, it seems the links are down and app is no more. But not to worry, there's an alternative!
Ever wanted to get more focused work done? Do you turn Do Not Disturb on, but forget to turn it off? Look no further!
DND Me is a handy menu bar app. With this app you can silence your notifications permantently or for amount of time.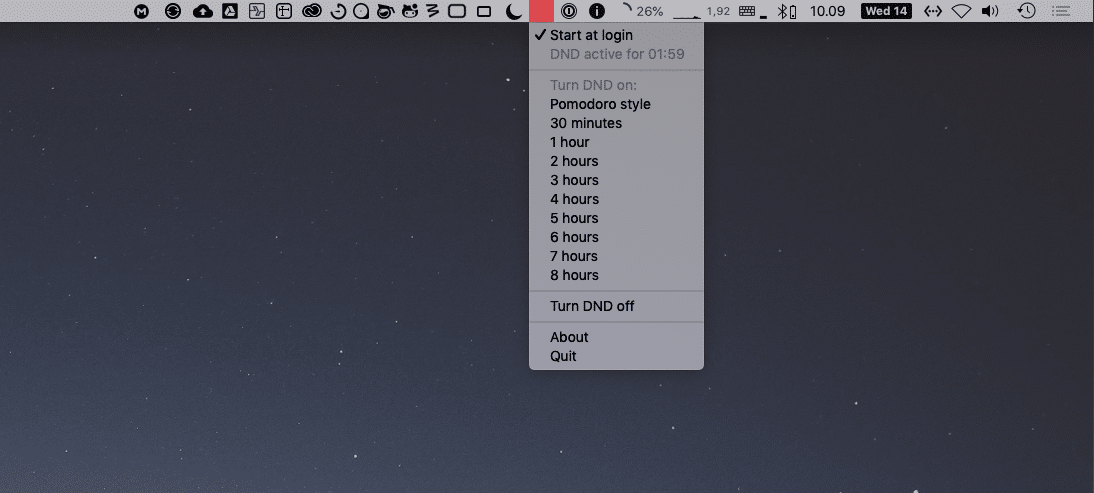 The app's licence costs about 5 bucks but it's worth it.
Thanks for reading! I need your attention for a moment.
Did your problem got solved? Did you enjoy this post? If so, consider thanking me on Patreon. Doing this is not free and I'd love you buy me a beer or coffee. If you do that, I might be able to help you if you didn't get your problem solved with this blog post. I know my shit around areas like website design, coding, blogging, digital marketing and SEO so if you want to do business with me in other ways let me know.