When I promote WordPress themes I want to only tell about the real quality themes. Sami Keijonen is one of the WordPress pioneers from Filand and his themes don't compromise quality. Foxland themes are accessible, fast and do not contain any bloat like many multipurpose themes out there.
When Keijonen started at 10up in this summer, he decided to give away all his premium themes for free. He had many free themes previously as well, but now everything is open for the public to download.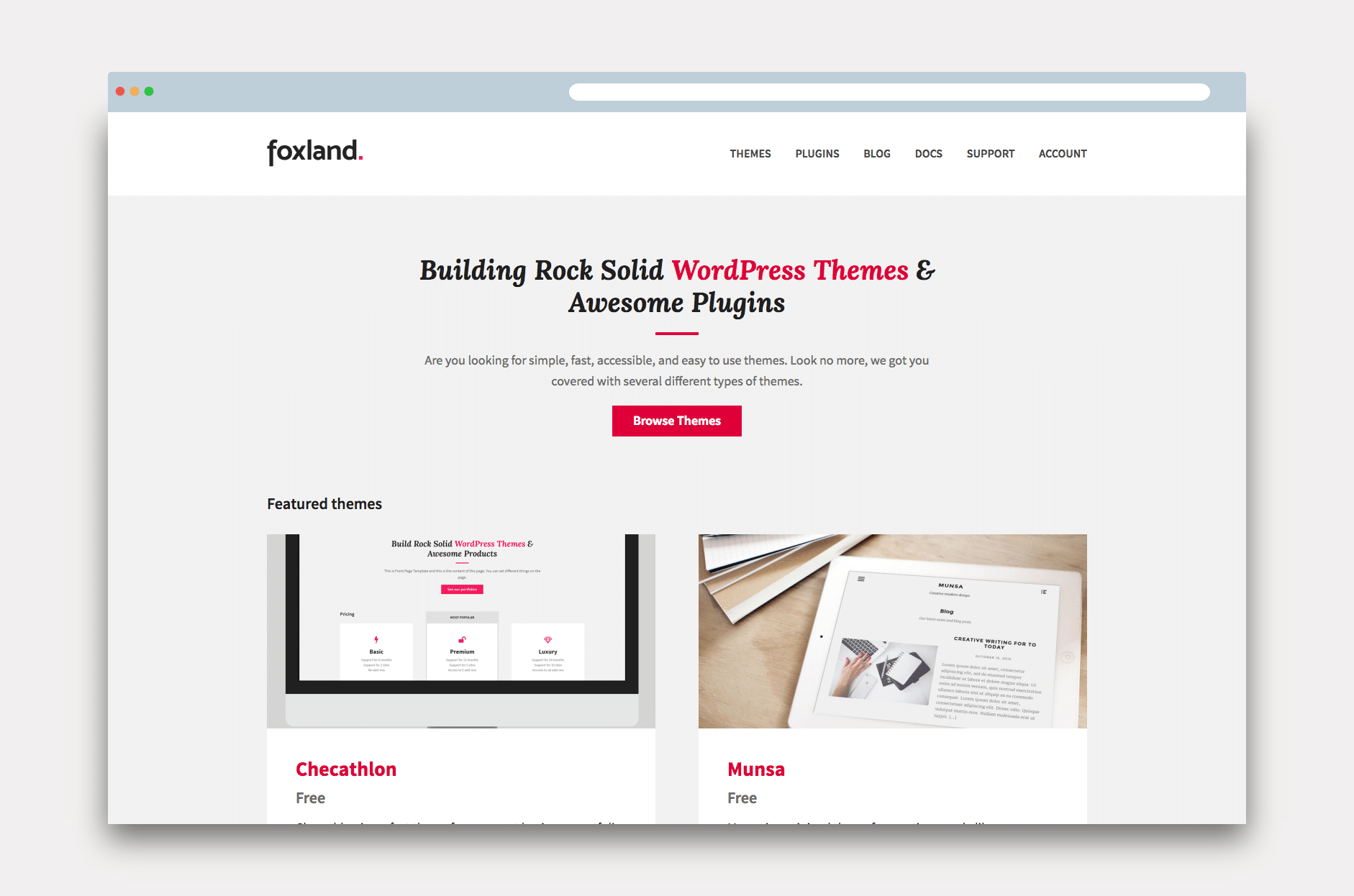 Why free?
Although WordPress theme directory contains 3000+ themes to choose from, many themers need to make money somehow. Sami explains in his blog post that he does not have time to run his theme shop any more. Also he tells that doing WordPress themes is not a gold mine which is interesting to read. Read the whole story Foxland products for free by Sami Keijonen.
Also WP Tawern told about this in their article Sami Keijonen's Foxland Themes and Plugins are Now Available for Free.
So if you want an awesome theme for your blog, portfolio or website, use Foxland themes.
Want to write with me?
Do you know something about tech, nerdy stuff, movies, code, AI, Internet phenomena, social media or anything related to geeky subjects? Join and write with me! I'm currently doing this alone and my time is not sufficient for upkeeping the blog by myself, so all pieces of articles are welcome. Contact me and get your user account.