MacOS doesn't have any way to show ethernet status in menu bar by default. It's understandable, because it's not really a very needed detail and you can prioritize the connections in Network Preferences.
I have some faulty ethernet pins so it's not always clicked in and may move and unplug accidentally if my kids pull the cable. For those situations it would be good to know what's the situation. This superuser.com thread helped me to find what I was lookign for, but I thought this article could save the trouble from you.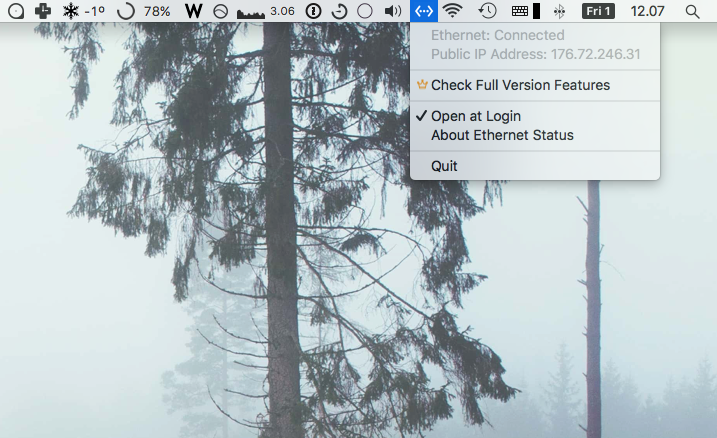 So thankfully, there's an app called Ethernet Status. It's completely free and fills the purpose!
Thanks for reading! I need your attention for a moment.
Did your problem got solved? Did you enjoy this post? If so, consider thanking me on Patreon. Doing this is not free and I'd love you buy me a beer or coffee. If you do that, I might be able to help you if you didn't get your problem solved with this blog post. I know my shit around areas like website design, coding, blogging, digital marketing and SEO so if you want to do business with me in other ways let me know.